This guide shows steps to download and install CRM for Outlook plugin for users of Dynamics CRM Online.
On successful login on the Dynamics CRM web-portal. Users will be prompted with a yellow bar on the top of the browser to download CRM for Outlook: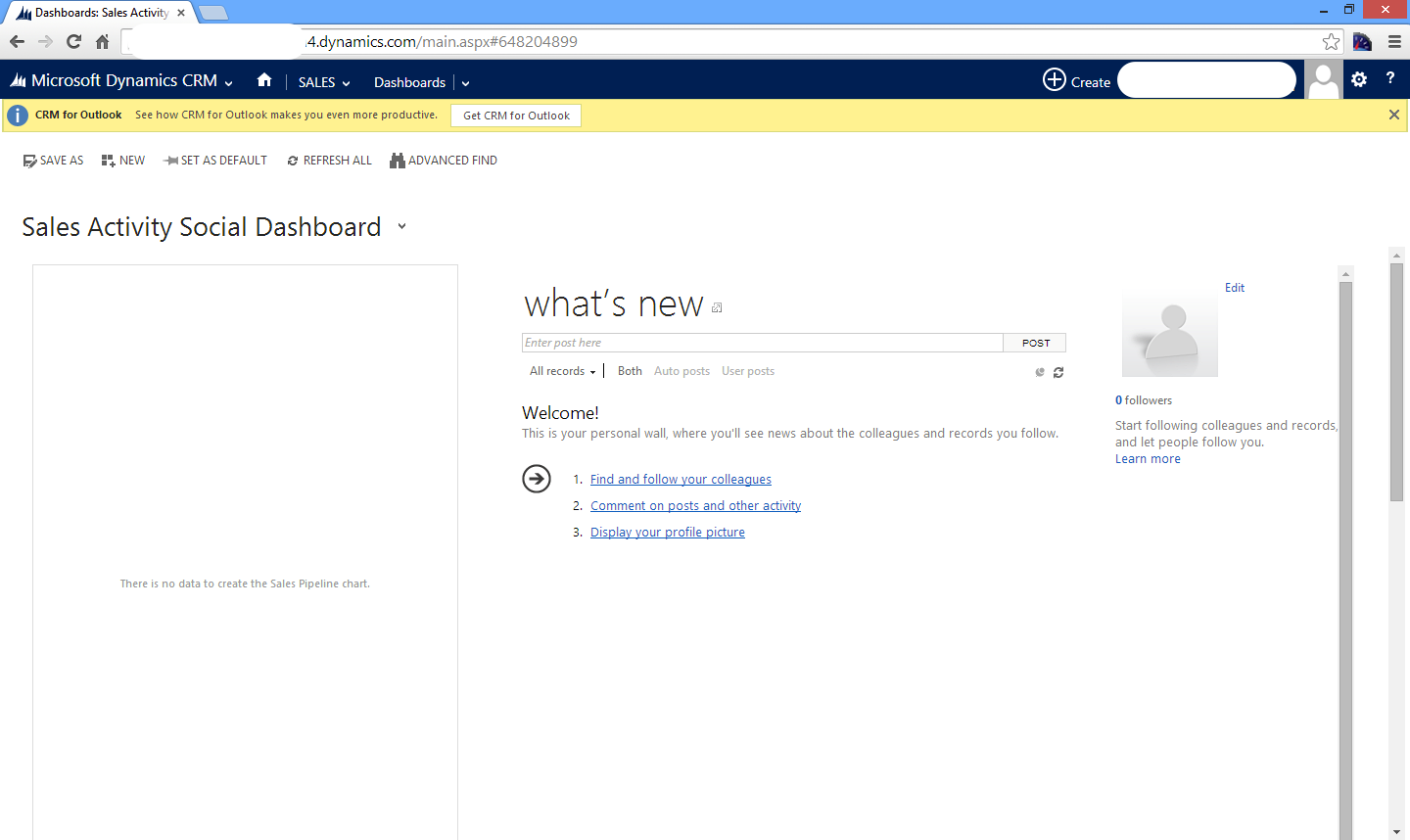 A yellow bar at the top of the page will appear. Please click on "Get CRM for Outlook" to download the executable from the yellow top bar.
Please close Outlook before kick starting the installation. (This step is important)
Double click on the executable, tick the checkbox for "terms and condition" and click next to start the installation. Rest of the installation should happen automatically.
Once installed click on "finish" and open up Outlook.
CRM plugin will prompt for login, please use your login credentials provided by the IT team to activate the plugin.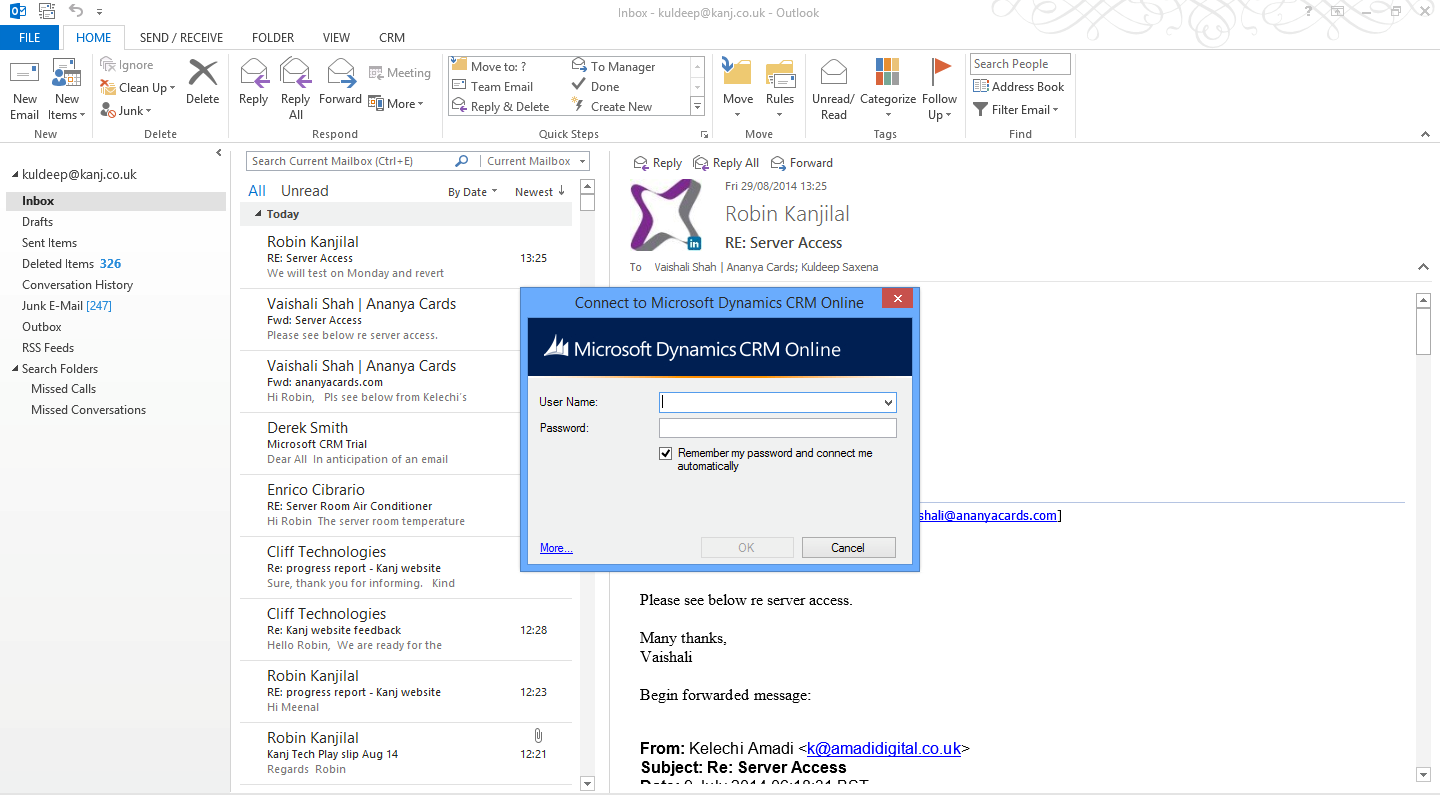 The plugin is now installed and activated.